Spanish roots, the new organic wine from Murmullos del Edén
At Murmullos del Edén we continue to expand our range of products with a new organic wine: Spanish roots.
The Murmullos del Edén product families tell different secrets of agriculture and the flavour of our land. Under this brand, the agricultural and gastronomic culture of Murcia and Spain is shared throughout Europe. Including a representation of the wine tradition under the P.D.O. Bullas means continuing to highlight the flavour and quality represented by Spain and its organic products.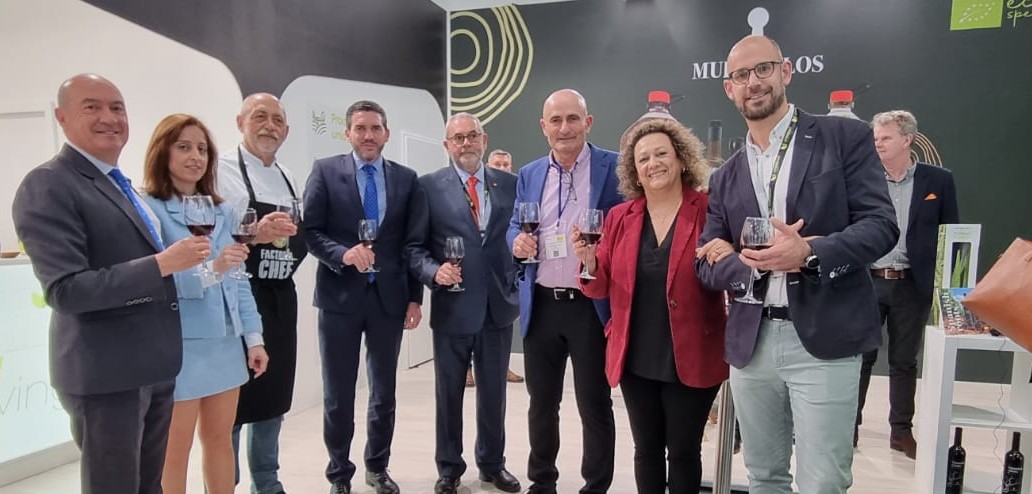 It is a wine specially adapted to the needs of our European customers, focused on the distribution of the organic channel. Produced 100% organically, it is made from a selection of Monastrell and Syrah grapes. It is aged in oak for 4 months. It has a medium-high glass, a red-garnet colour and a fruity flavour with soft tannins. As a whole, it is a rounded and well-structured wine.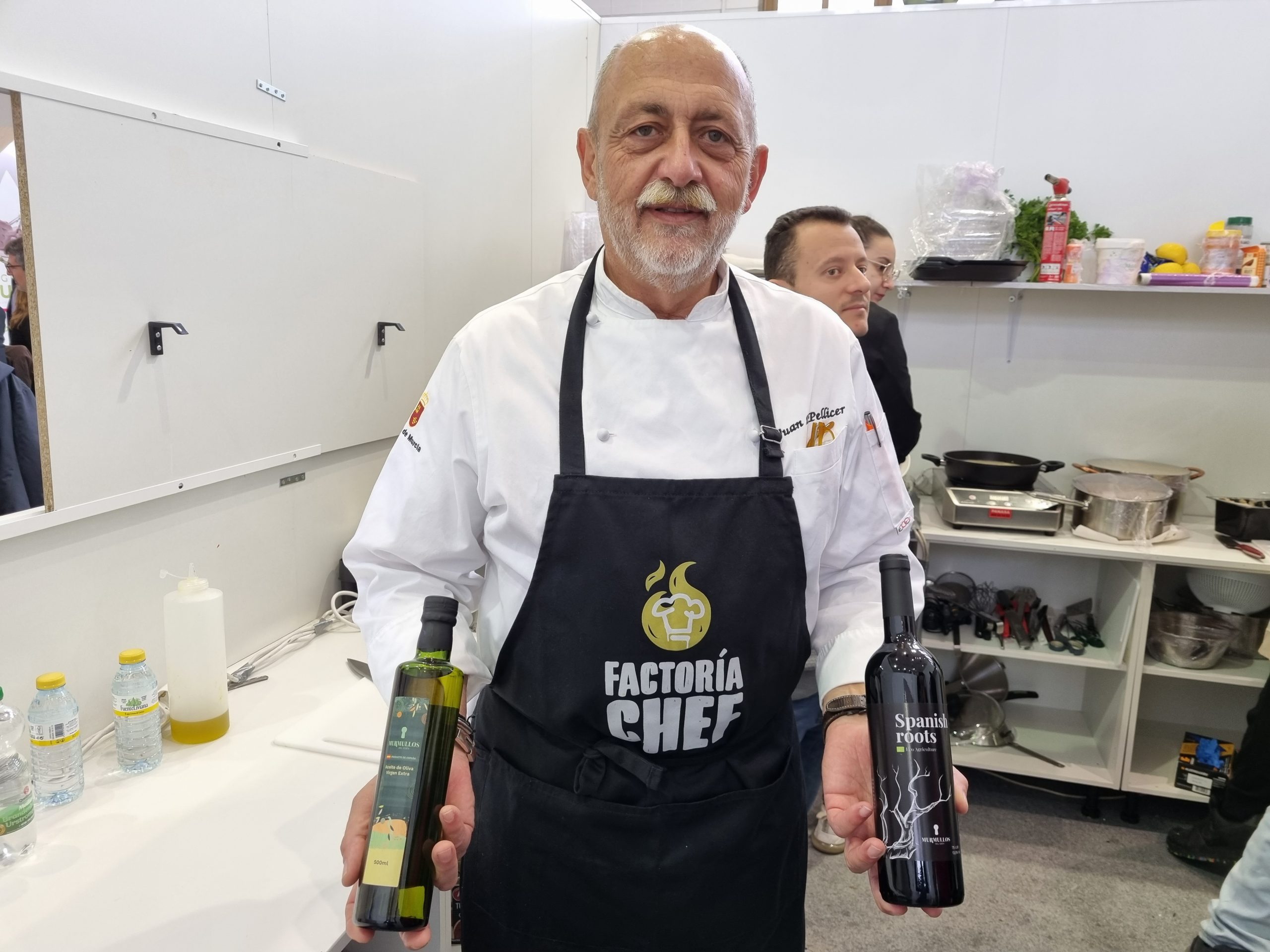 Taking advantage of our annual meeting in Berlin at Fruit Logistica, we presented the latest addition together with various representatives from the Region of Murcia: Antonio Luego, Regional Minister of Water, Agriculture, Livestock, Fisheries and Environment; David Samper, President of the Organic Agriculture Council of the Region of Murcia; María Remedios García, Director General of Agriculture, Food Industry and Agricultural Cooperativism of the Region of Murcia, Yolanda Muñoz, President of the Port of Cartagena; Domingo Llamas, President of Unexport; and Juan Antonio Pellicer, the well-known chef from Murcia.
José Manuel López, our Murmullos del Edén product manager in Unexport, tells us from Berlin all the details about Spanish roots and where and when it will be available on the market.
Presentation of the new wine Murmullos del Edén at Fruit Logistica
All about Spanish roots, the new wine from Murmullos del Edén