Kingdom
Secrets
Kingdom Secrets
Our products are the result of a long field tradition and love for the high quality flavours of Spain.
Most of the worlds exceptional and natural products are produced at a single area in the historic Region of Murcia. Murmullos del Edén is a product division of Unexport, a merger of a series of agricultural cooperatives committed to offering a competitive service on international markets.
Thanks to our experience of the market, we select the very best vegetables grown in the Region of Murcia, known as 'the Garden of Europe'.
Murmullos del Edén it's our way of presenting the secrets of the Mediterranean Diet with the most exceptional and succulent ingredients for a full variety of nuances.
OLIVE OIL ORGANIC &
CONVENTIONAL
OLIVES AND PICKELS
ARTICHOKES
FRESH GARLIC PEELED
APRICOTE PURE
BROCCOLI
CALIFORNIA PEPPERS
SPICES/BOUILLON/
FOOD COLOURING
NUTS AND MUCH MORE!
TRADITION
Over a thousand years ago our region planted it's first roots on the agriculture landscapes in the southeast of Spain . Proud of our history.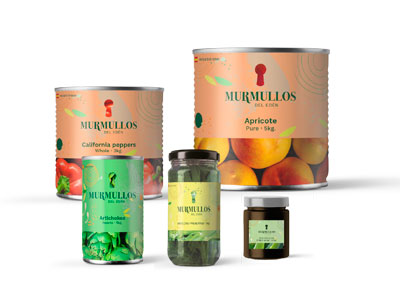 PRODUCTS

Best selection of spanish products with the most variety of flavours are the most valuable choice for your business.
QUALITY

Envirommentally friendly and manual harvesting, along the balanced and healthy nutrients of our crops are result of a brilliant cuisine experience.
Polígono industrial Juan Lucas,
C7 Nave 4, 30816
Lorca, Spain
PHONES
EMAIL